TikTok has already graced us with so much hair and makeup inspo over the last few years. Our latest obsession? E-girl hair!  
Featuring vibrant and colourful streaks that contrast with the rest of your tresses, this latest TikTok hair trend is the perfect way to frame your face and flaunt some seriously bold hair colours.   
Want to try it for yourself? Here's how to do e-girl hair, plus 10 e-girl hairstyles to inspire you.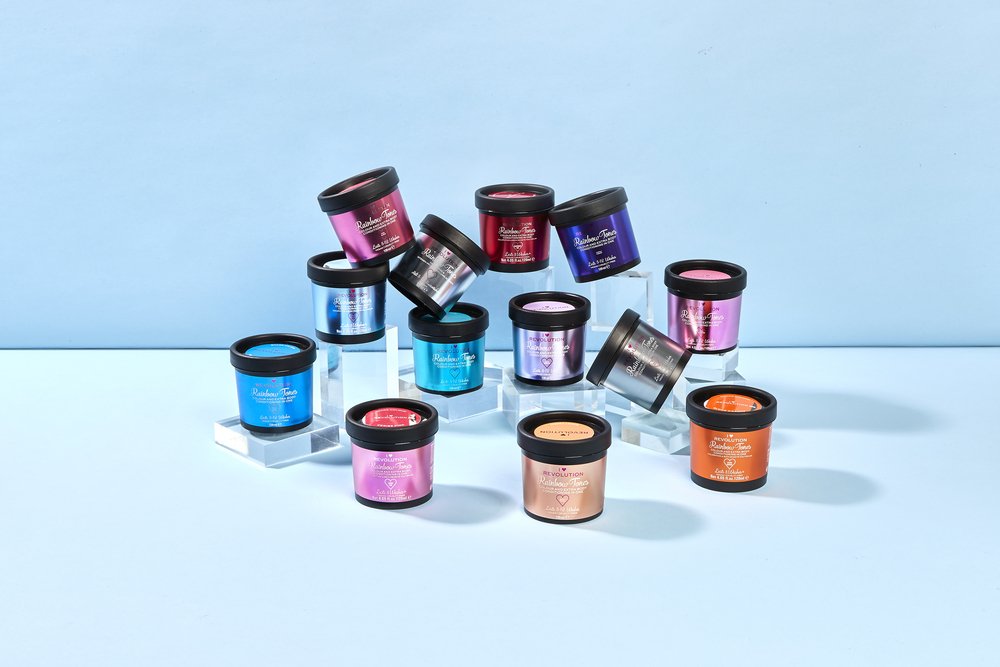 What Does E-girl Mean?
E-girls are a subculture originating from social medias like TikTok and Instagram. E-girls are often described as a hybrid of emo or punk girls that spend a lot of time online ('e' as in electronic).  
The e-girl aesthetic is often associated with anime and cosplay, identified by winged eyeliner, bright, heavy eyeshadow looks and (the main feature we're talking about today), colourful e-girl hair streaks. 
How to Try E-Girl Hairstyles
Want to learn how to be an e-girl? Try the e-girl hair dye trend for yourself with Revolution's range of semi-permanent hair colours!   
Step 1 – Choose Your E-Girl Hair Dye
Which e-girl hair dye you use depends on how long you want to rock the TikTok hair trend for.
1. The short-term commitment
The Revolution Rainbow Pastes are temporary hair colouring waxes that wash away in one wash. Choose from 6 vibrant shades.
2. I'm in it for the long run
I Heart Revolution Rainbow Tones are at-home semi-permanent hair colours that last at least 8 washes. Choose from a range of 13 colours, including red, blue, orange, green, pink, purple and silver.
3. The bleach-free options
The Revolution Hair Tones For Brunettes and Hair Tones For Blondes colour and condition in 1 easy step, leaving hair vibrant and glossy for up to 12 washes.