Mother Nature truly supplies the goods when it comes to skincare. As well as offering various oils, clays and vitamins that our skin loves, she also provides us with Charcoal. 
Your thoughts may wander straight to BBQs when 'Charcoal' is mentioned, but did you know that Activated Charcoal benefits the skin in many ways? You didn't? Well, Revolution Skincare have got you covered! 
Discover everything you need to know about why Charcoal is good for the skin, and how to include Charcoal face masks, nose strips, cleansing bars and more into your skincare routine. 
What is Activated Charcoal?
First things first, what do we mean when we say 'Activated Charcoal'? Ready to get your geek on? 
Charcoal is the lightweight, black carbon residue that's produced when burning materials such as wood and other natural materials. 
So, how does Charcoal become 'Activated Charcoal'? When treated with steam, Charcoal becomes more porous and absorbent. On closer inspection, Activated Charcoal's texture resembles that of a sponge.  
Charcoal Benefits for Skin
So, what does charcoal do for the skin? There are many Activated Charcoal benefits for skin, including: 
Worried about clogged pores and blackheads? One of the main Charcoal benefits for skin is its ability to bind to the dirt and grime our skin picks up during the day, drawing them away from our pores to leave skin deeply cleansed. 
In the same vein, the porous nature of Charcoal for skin means that any excess oil (or sebum if we're being technical) is absorbed like water to a sponge.  
With Charcoal in your skincare, you can kiss goodbye to unwanted shine! With less sebum sitting on the skin's surface, oil is kept at bay and the overall appearance of skin is mattified, helping makeup stay on better. 
As Charcoal removes dead skin cells and daily grime from the skin's surface, skin is left looking revitalised and brightened – perfect for babes with dull skin!  
Is Charcoal Good for Your Skin Type?
A huge bonus of using Charcoal in skincare? It's suitable for all skin types! 
Charcoal helps to control sebum production without drying the skin out, so it's particularly effective for those who have oily and combination skin.  
What's more, it's a natural ingredient, meaning it's gentle enough to use even on sensitive skin types!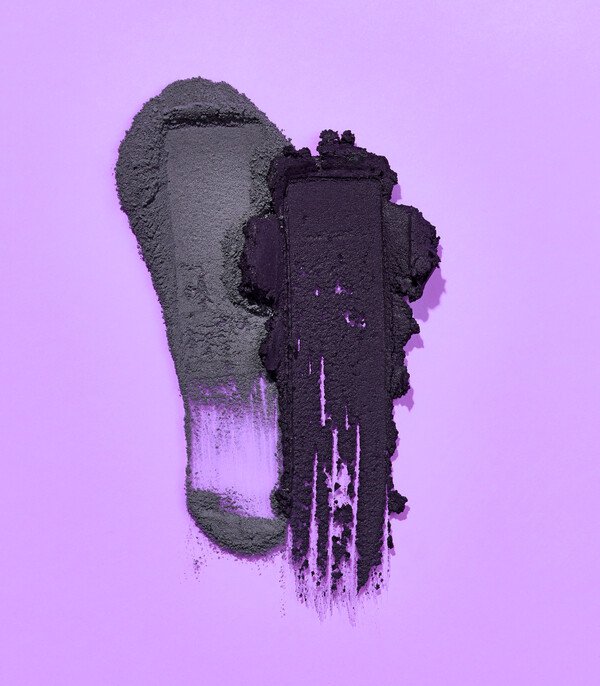 Best Charcoal Products for Skin
Now that you can answer the question 'is charcoal good for the skin?' with a resounding 'YES!', it's time to discover how to incorporate it into your skincare routine.  
Check out Revolution Skincare's top Charcoal products for skin. From Charcoal face masks to Charcoal nose strips, we're here to help you achieve shine-free, beautiful skin and keep large pores under control! 
Charcoal Cleansing Bar
If you're prone to blemishes, our Charcoal Cleansing Bar is perfect for getting deep into those pores, without stripping away skin's essential moisture.  
Its gentle foaming action draws out dirt and excess sebum, providing a refreshing cleanse. Formulated with Glycerin and Shea Butter, skin is moisturised and left feeling smooth and fully conditioned.  
An added bonus: the solid soap bar uses less water and less packaging than other cleansers, making it the perfect option if you're looking for ways to help the planet! 
How to use: Lather the Charcoal cleansing bar up with some water. Use circular motions to gently massage into skin, them rinse with warm water. Repeat every AM and PM.