A bathroom staple renowned for removing stubborn makeup and the perfect first cleanse, micellar water is your multipurpose minimalist hero!
But what exactly is micellar water, what are the best ways to use it, and how do you pick the formula that's right for your skin?
Check out our ultimate guide to micellar waters and discover the best one for your skin type!
What is Micellar Water?
Classed as a skin cleanser, micellar water looks like any other clear liquid upon first glance. But inside, you'll find a complex make-up of tiny structures known as micelles, cleansing spheres that draw makeup and impurities to them like a magnet.
Trapping them so you can sweep them from your skin (using your reusable makeup pad), this allows you to remove the bad, without disrupting your skin's natural barrier.
What are the Benefits of Micellar Water?
Typically used in the cleansing stage, the most well-known benefit of micellar water is its ability to remove dirt and oil.
Additionally, micellar water helps promote skin hydration with the ingredient Glycerin which has restoring and enhancing qualities, along with calming irritation.
Which Micellar Water is Best for My Skin?
We've formulated three hero micellar waters, infused with Aloe Vera, Vitamin C and Niacinamide.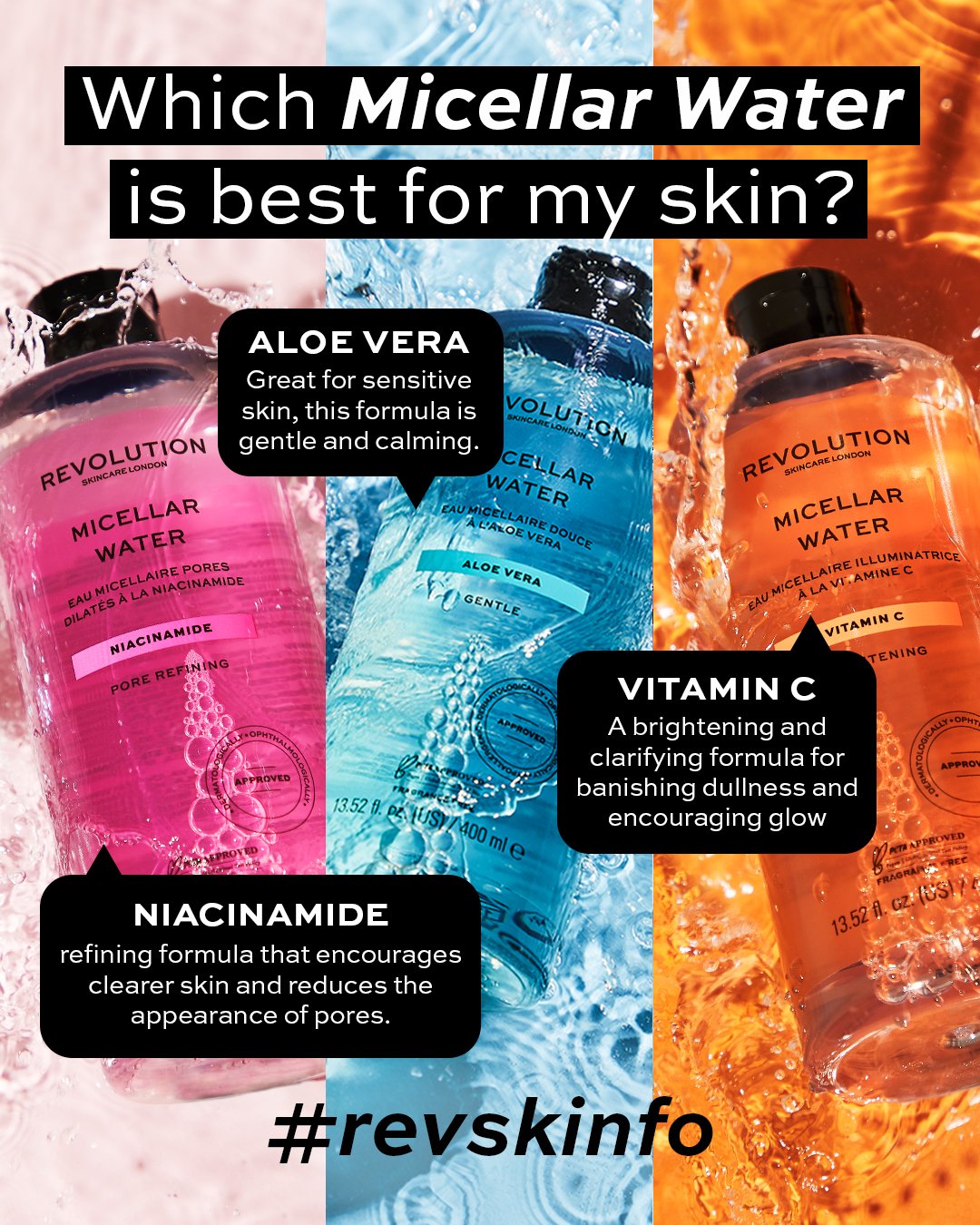 Aloe Vera Micellar Water
Perfect for those with sensitive skin, this formula forms a complexion calming cocoon to soothe irritation and rid the skin of nasties.