Working in skincare, I expect one of two reactions when I tell people about my job: 1) Oooh! Do you get free products? (yes) 2) Omg! Can you tell me what my skincare routine should be?
As a formulation chemist, there are certain ingredients you come to rely on to get the job done. Glycerin, Squalane, Hyaluronic Acid… and Niacinamide. A hero when it comes to ingredients, everyone can benefit from a sprinkling of it for a bit of all-around oomph.
So, What is Niacinamide?
Niacinamide (or Vitamin B3) is a water-soluble vitamin that cannot be produced by the body but is vital for a number of functions. It is one of the more researched ingredients in regards to its dermatological benefits and has been proven to have a wide multitude of benefits. 
Compared to some other ingredients like Retinol, it's suitable for all skin types and ages and is generally a great addition to any skincare routine.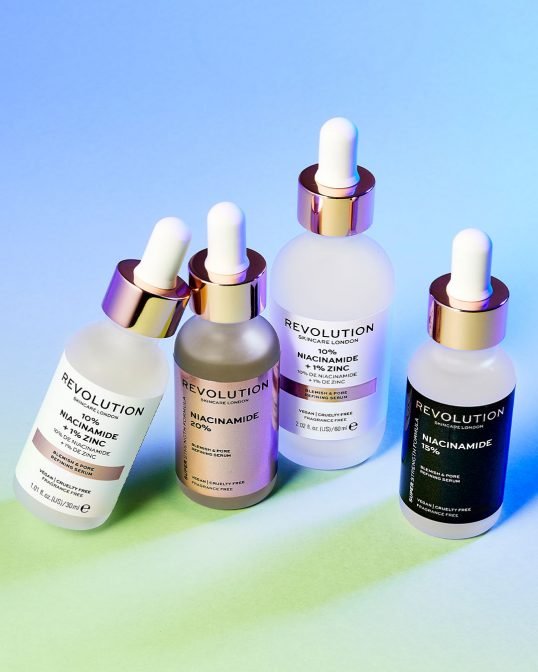 What Does Niacinamide Do?
Niacinamide benefits the skin in so many ways:
Breakouts: It has a great reputation for helping with breakouts, spots and blemishes due to its ability to help balance sebum production.
Enlarged pores: The most talked-about benefit of Niacinamide is its ability to help reduce the appearance of pores. It is thought by interacting with the pore lining and this is also why it is believed to help balance oiliness and prevent clogged up pores.
Hyperpigmentation and redness: At percentages greater than 5%, niacinamide has been shown to help reduce the appearance of hyperpigmentation and prevent new discolouration from appearing.
Oily skin: As it helps to regulate the amount of oil your glands produce it can be a miracle worker for those with skin on the oilier side.
Improves skin barrier: Niacinamide is great for improving the skin barrier function, boosting the efficacy of topical moisturisers, helping the skin to maintain hydration, and prevent dry, red and flakey skin.
So to summarise, it balances moisture and oiliness, reduces redness, evens skin tone and can help minimise the appearance of blemishes and pores. Can you see why it's a favourite?
Would Niacinamide Suit My Skin Type?
 Due to the wide variety of benefits and good skin tolerance, there isn't anyone who cannot benefit from some Niacinamide in their routine. Lower levels in a moisturiser may be enough for someone just looking for healthy skin maintenance, whereas a higher dose serum is more suited for someone looking to tackle oilier skin or large pore appearance. 
What Skincare Ingredients Can I Use Niacinamide With?
Niacinamide can be easily integrated into any routine as it is compatible with lots of other powerful ingredients – it works great with Alpha-Hydroxy Acids (AHAs), Retinol, Ceramides, Peptides, Hyaluronic Acid, and Salicylic Acids. You should be able to start seeing results within 2–4 weeks.
Niacinamide can be used morning and night and mixed with virtually any other active!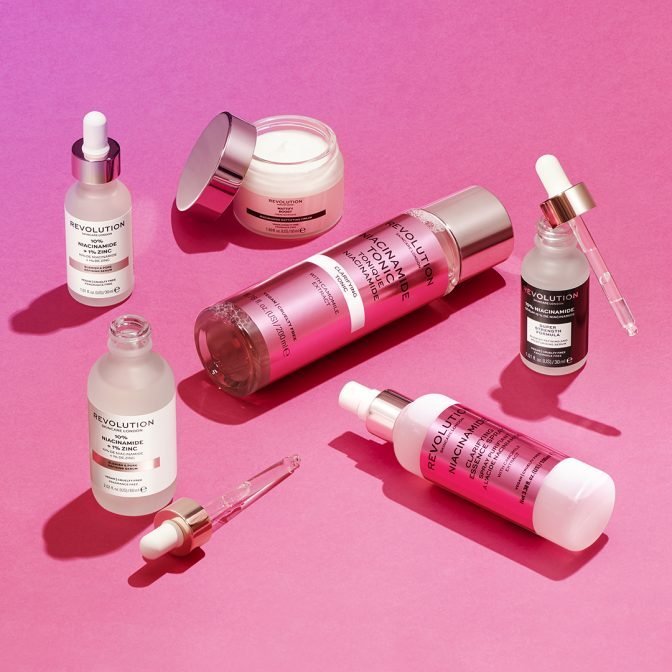 What Skincare Ingredients Should I Avoid Using Niacinamide With?
Some people state that Niacinamide and Vitamin C should not be used together as they neutralise each other or can react together to form Nicotinic Acid that can lead to skin flushing (redness).
However, these days the raw materials and the formulations they are in are stabilised and produced under the correct manufacturing methods so that isn't really the case.
In real-world usage, they are fine to use together and actually their combined antioxidant effect and skin health benefits can lead to radiant, smoother, and healthier-looking skin!
Our Range of Niacinamide Skincare
At Revolution Skincare we love Niacinamide so much we've worked it into a lot of our different products to make it as easy as possible for you to work into your routine. So here are your options:
Niacinamide Face Cream
Revolution Skincare Mattify Boost – a great way to introduce Niacinamide into your routine, this gel-cream helps to create a perfectly hydrated, balanced base for make-up.
Targeted Niacinamide Serum
Revolution Skincare 15% Niacinamide Serum – a more potent serum that would be more suited for those really looking to target enlarged pores and oilier skin for a smoother, clearer complexion.
Niacinamide Serum – Max Strength
Revolution Skincare 20% Niacinamide Serum – our strongest Niacinamide treatment, this level will help to target uneven skin tone and reduce hyperpigmentation, whilst still offering balancing, hydrating and pore reducing properties. More suited for once or twice a week use.
Want to try Niacinamide for yourself? Shop the entire Niacinamide skincare product collection below!
Don't forget to check out our Instagram page for more information on our latest skincare! @revolutionskincare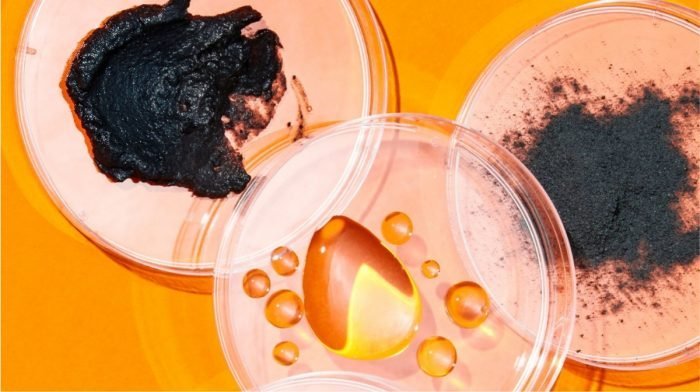 Is charcoal good for your skin? Find out here!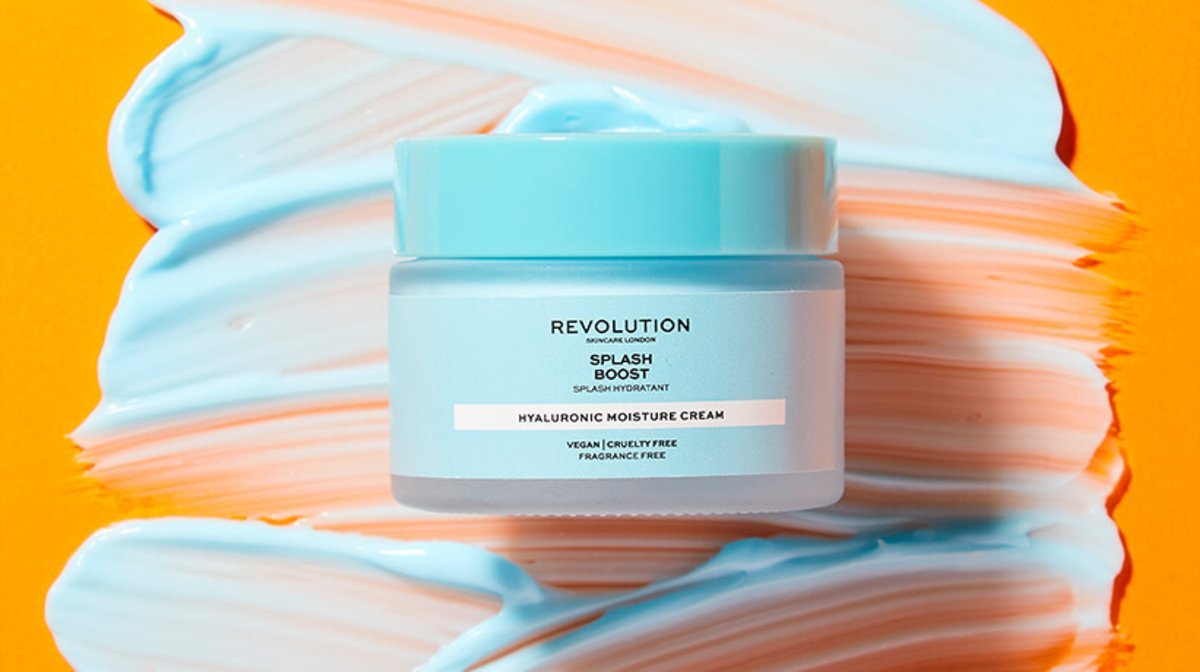 Everything you need to know about Hyaluronic Acid, the skin-quenching ingredient.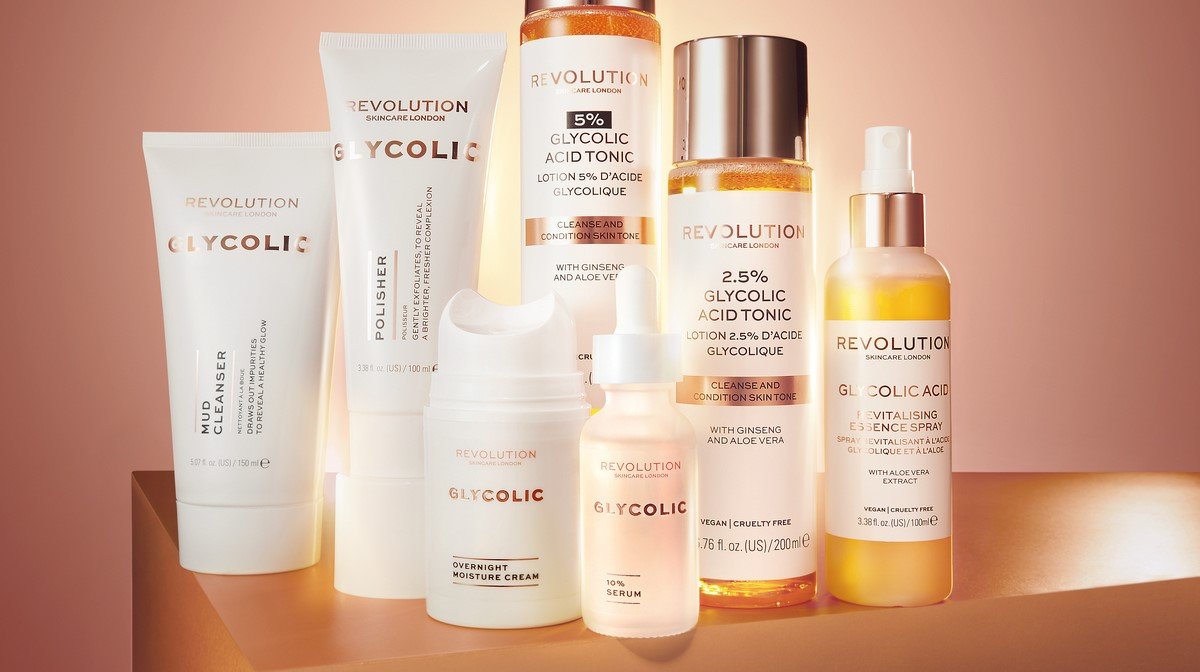 Discover everything you need to know about Glycolic Acid, and some of the best products to use.